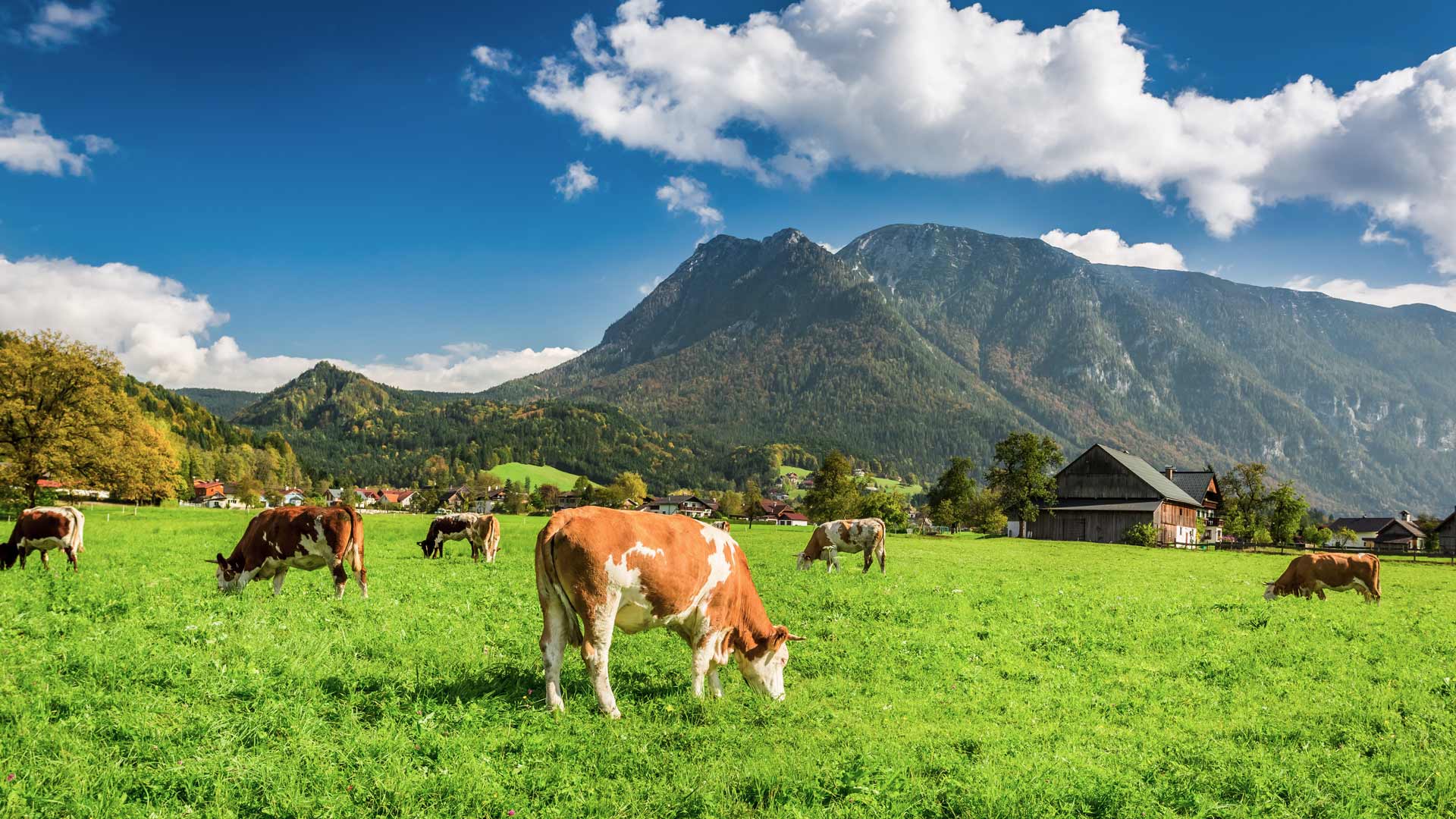 ALPENRIND GMBH
Metzgerstraße 67
5020 Salzburg
AUSTRIA
T: +43 662 457 854 – 0
F: +43 662 457 854 – 309
M: kontakt@alpenrind.at
CEO: Ing. Mag. Roland Ackermann
Organic control authority: AT-BIO-402
Slaughterhouse No: AT 50 145 EG
Bank details :
Raiffeisenbank Salzburg
IBAN: AT94 3500 0000 0305 6157
SWIFT/BIC: RVSA AT 2S
UID-Number: ATU43716608
Commercial register: FN 165615 b
Data processing register: DVR 4013246
GLN: 9009976000008
Place of jurisdiction: Salzburg
Member of the Salzburg Chamber of Commerce
Food Industry/Butchers' Group
Copyright / Liability
In view of the technical properties of the Internet, no guarantee can be given for the authenticity, correctness and completeness of the information provided on the Internet. Nor is any guarantee given for the availability or operation of this homepage and its contents. Any liability for direct, indirect or other damages, regardless of their causes, resulting from the use or non-availability of the data and information on this homepage is excluded, as far as legally permissible.
The content of this homepage is protected by copyright. The information is intended for personal use only. Any further use, in particular storage in databases, duplication and any form of commercial use, as well as disclosure to third parties – even in part or in revised form – without the consent of the respective organization is prohibited.
Any integration of individual pages of our offer in external frames is prohibited.
Online dispute assignment
"Information on online dispute resolution pursuant to Art. 14 para. 1 ODR-VO: The EU Commission offers the possibility of online dispute resolution on a platform operated by it (so-called "OS Platform"). The OS platform can serve as a contact point for the out-of-court settlement of disputes arising from online sales contracts or service contracts. This platform can be reached via the external link http://ec.europa.eu/consumers/odr.
The seller is neither obliged nor willing to participate in a dispute settlement procedure before a consumer arbitration board.
Concept, design, programming
Doppelpack Werbeagentur OG
Stadtplatz 1
A-5550 Radstadt
Phone: +43 (0)6452 20220
Fax: +43 (0)6452 20341
office@doppelpack.com
www.doppelpack.com
Copyright
The content of this website is protected by copyright. The provision of content and image material from this website to other websites is only permitted with the express permission of the editors. The information contained on this website has been compiled to the best of our knowledge and checked for accuracy with great care. Nevertheless, errors in content and facts cannot be completely excluded.
ALPENRIND GmbH does not guarantee and accepts no liability for the accuracy, timeliness and completeness of the information provided. All information is provided without guarantee. This also applies to all links to other URLs mentioned on our website.
Picture credits
ALPENRIND GmbH
Andreas Hauch
Gender reference
In order to improve the readability of the texts, we have chosen either the male or female form of personal nouns. This does not imply any discrimination against the opposite sex. Women and men may feel equally addressed by the contents of our website.