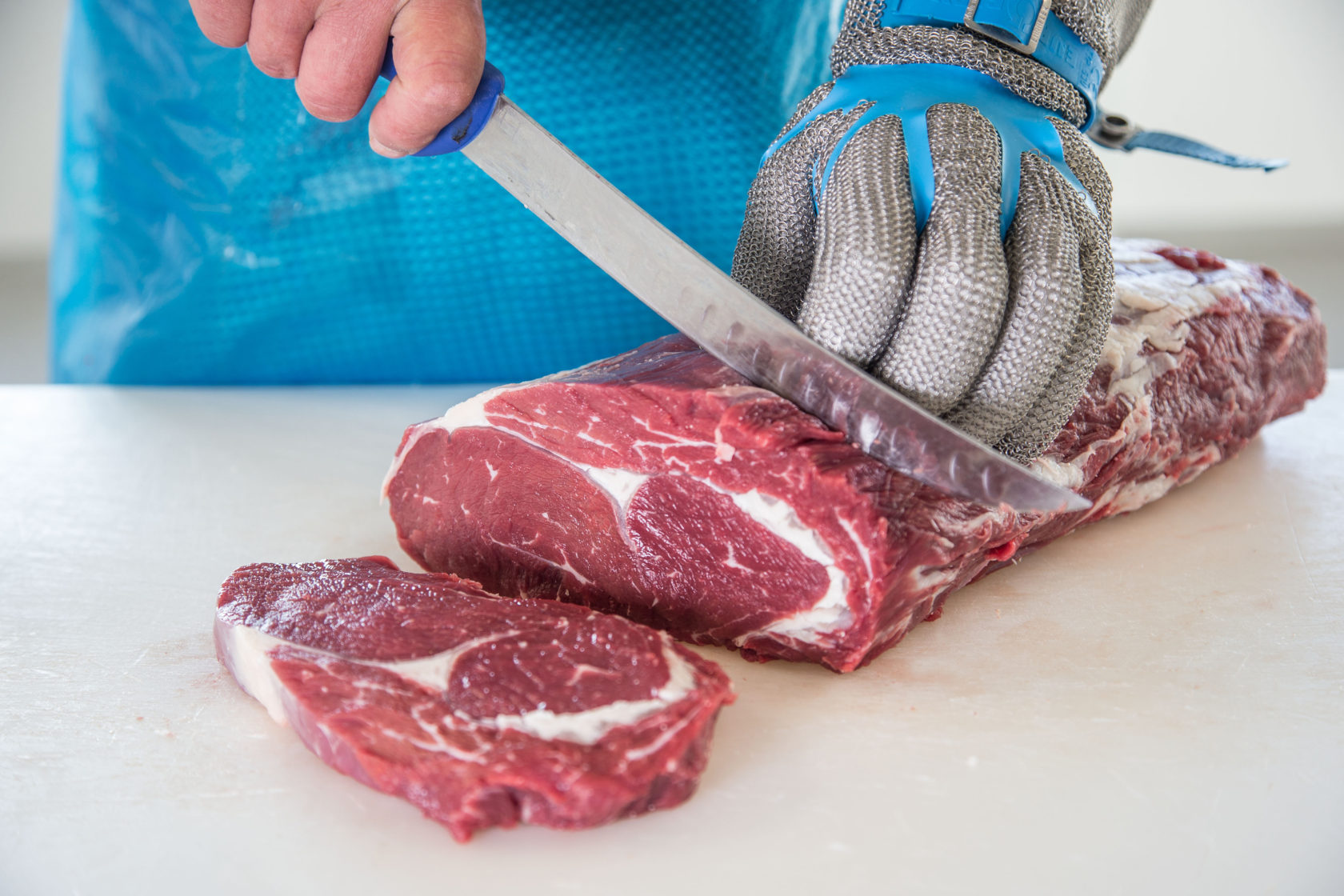 High quality beef for every taste
ALPENRIND offers all products from beef of the highest quality. The roughly cut beef halves and quarters are delivered as hanging goods for further processing to highly specialized, well-known food producers throughout Europe and beyond. Most finer made cuts are sealed airtight as vacuum-packed products for wholesalers and end-consumers. This ensures high quality over a longer period. Even longer-lasting are our deep-frozen products, which are quick-frozen and then stored in our highly modern refrigerated warehouse.
Here is an overview of the most important cuts of beef made from carefully produced sides of beef.
Note: This is just one example of the extensive ALPENRIND product line. Is the product you desire not listed here? Our sales team would be pleased to advise you.
Dry Aged Beef
ALPENRIND focuses on top quality and, since May 2014, on innovation: Dry Aged Beef. The meat comes from domestic Simmental cattle whose meat is characterized by fine fatty tissue. This gives this top product a fine marbling. The nicest sirloin cuts are aged up to 21 days in specially designed and newly constructed aging rooms with higher humidity and a temperature of up to two degrees on the bone. Thus, rigid protein compounds are broken down in the muscles. The result is a very high quality piece of meat with a very delicate flavor and a bold aroma.
More information on Dry Aged Beef