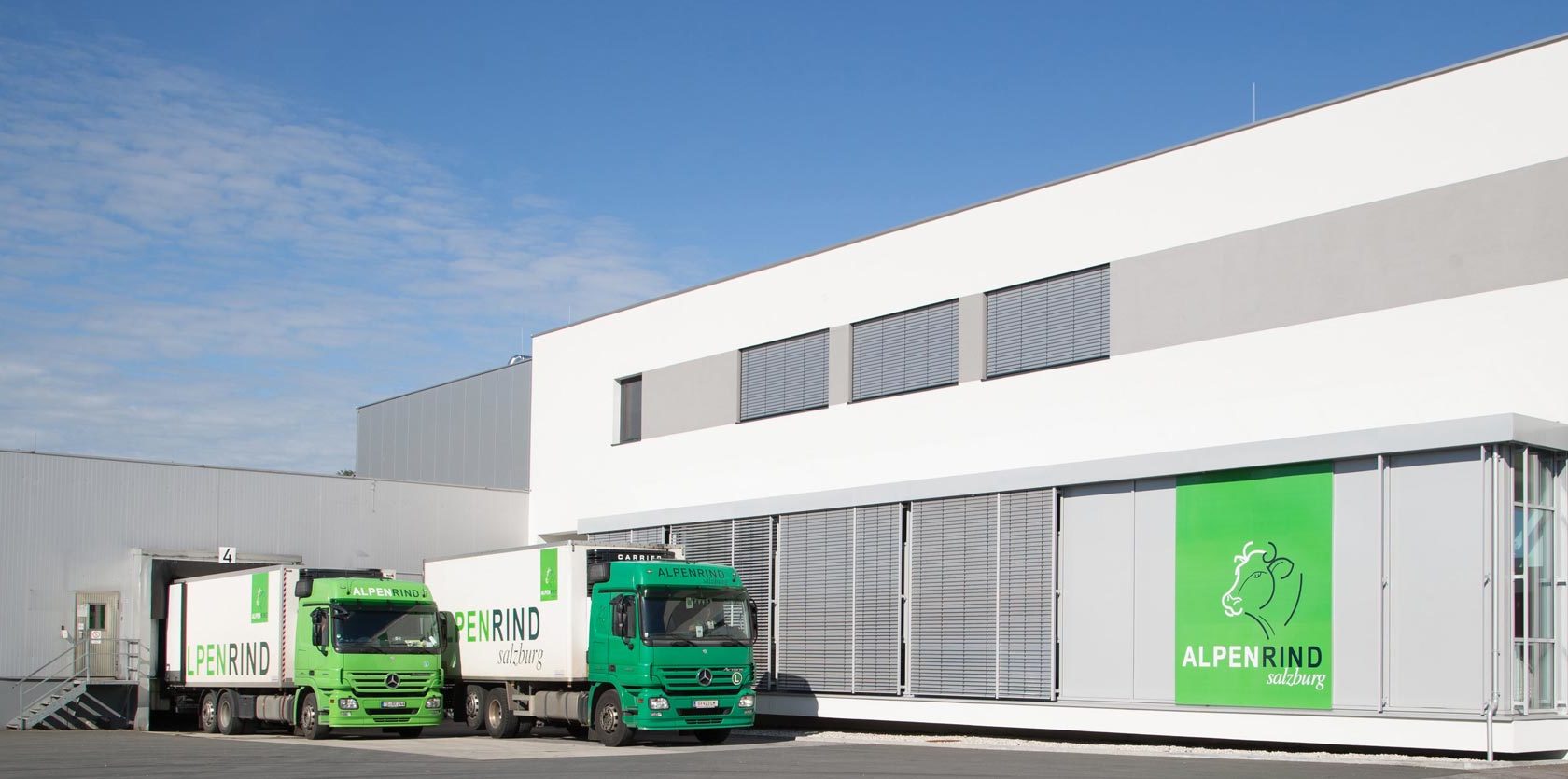 The largest meat producer in Western Austria
With location in Salzburg, ALPENRIND has made a name for itself since 2007 as a partner in regional agriculture and with consumers. ALPENRIND is a sustainable and regionally active company that supplies well-known customers throughout Europe and beyond with quality beef. The company relies on its proximity to farmers and thus the shortest possible transport distances for the animals. In addition to about 130 of our own employees in Salzburg, about 200 other employees are employed through service companies.
ALPENRIND is part of OSI EUROPE FOODWORKS GmbH, an American family company founded in 1919 with more than 20,000 employees worldwide.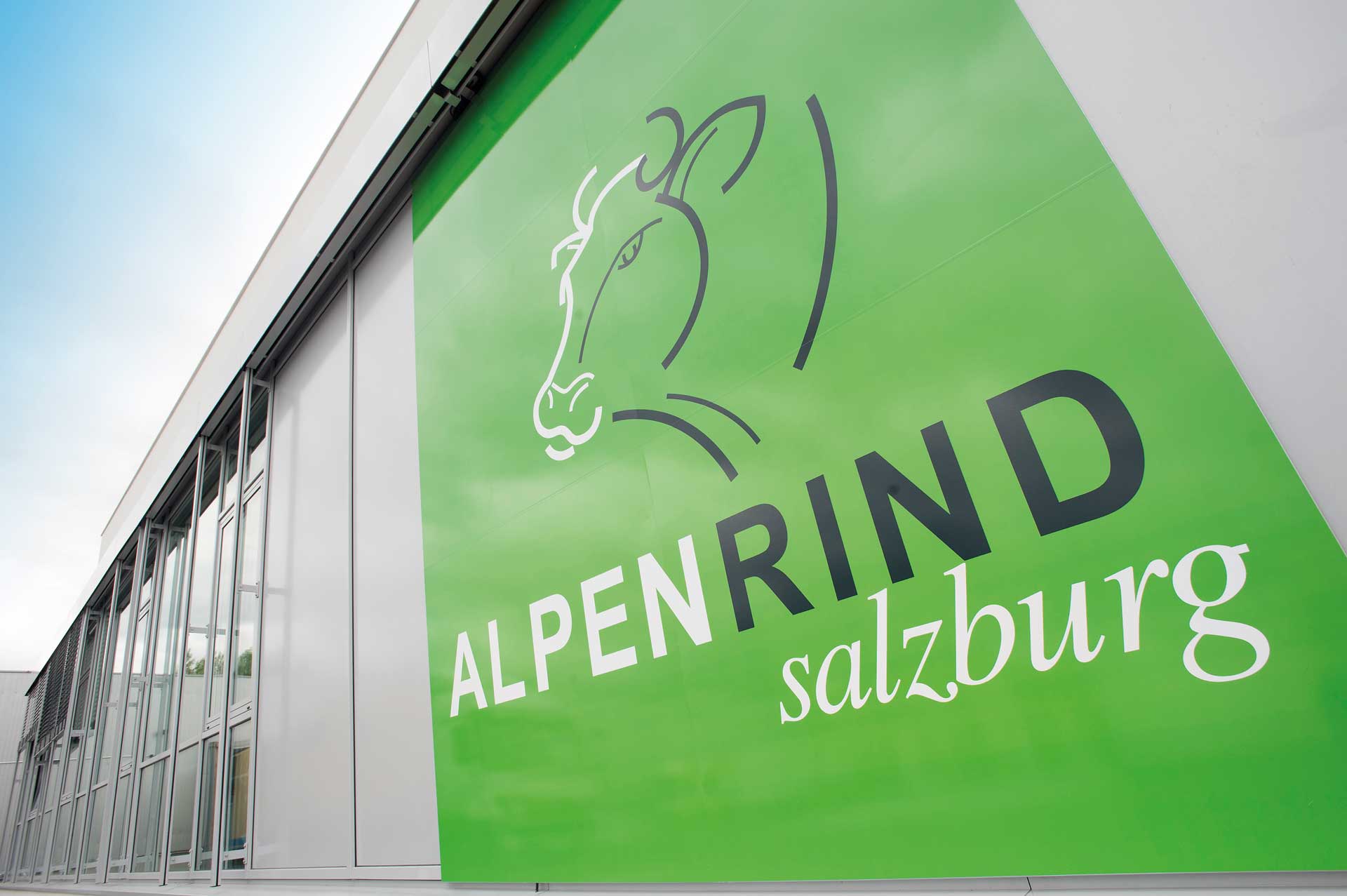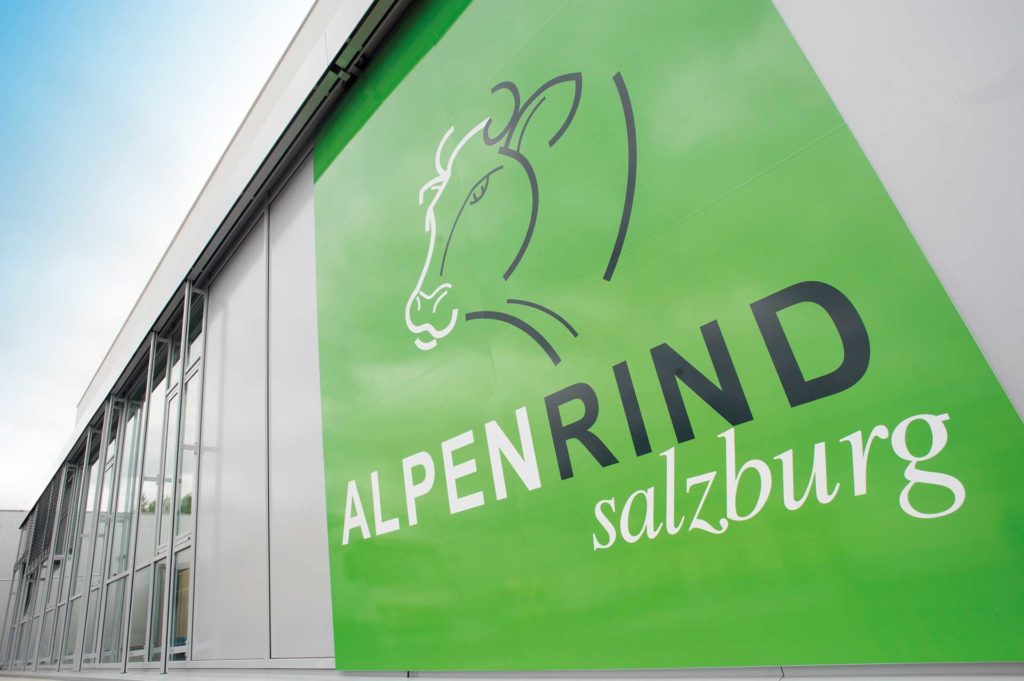 750 tons of beef each week
ALPENRIND salzburgis the leading meat processing plant in the region and the largest beef production plant in western Austria. 750 tons of beef are produced and marketed weekly. Around 81,600 cattle a year come from our own processing facilities and several thousand cattle are slaughtered by ALPENRIND bayernin Waldkraiburg. The result is a wide range of products with hanging goods, vacuum and deep-frozen products as well as products for further processing (e.g., skin, fat). New in the product catalogue since May 2014 is Dry Aged Beef – high quality beef aged in special maturing rooms 21 days.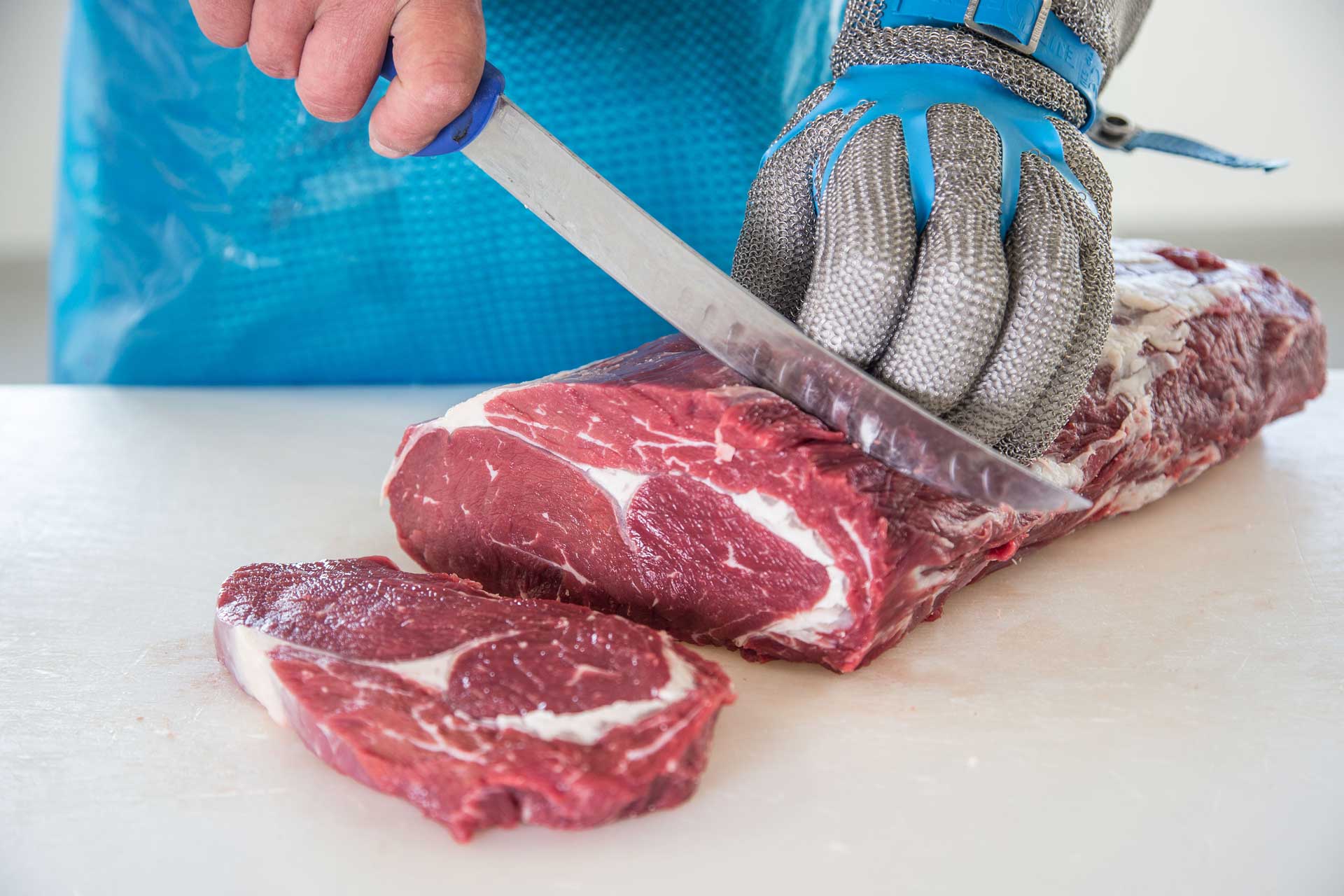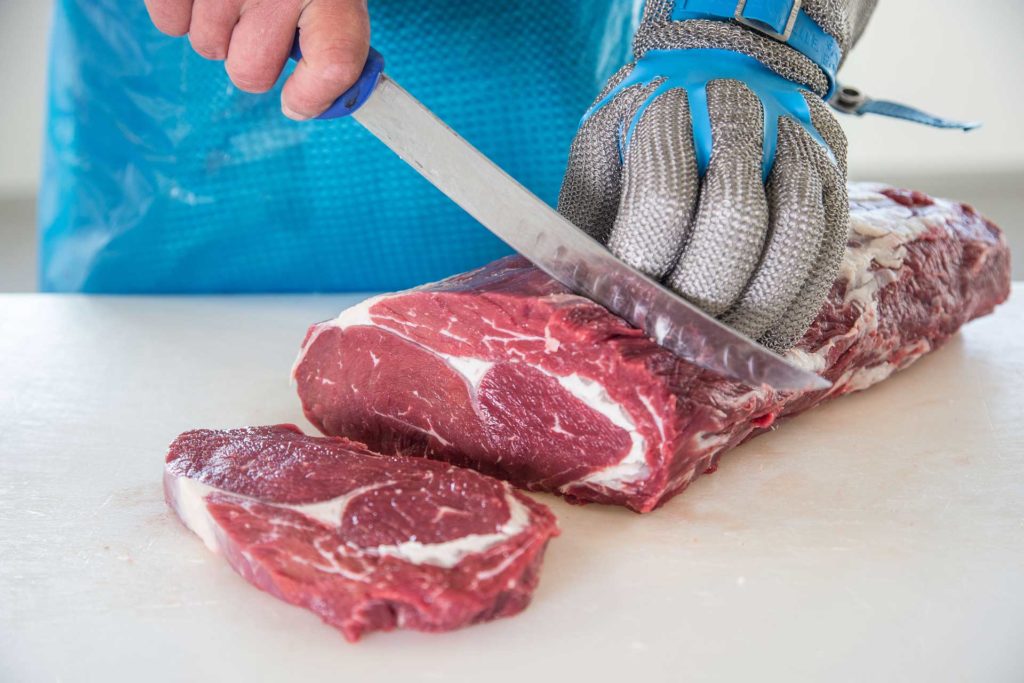 Highest food quality and safety
The processes and products of ALPENRIND GmbH are subject to the strictest quality standards, compliance with which is regularly reviewed by internal and independent controls. A label gives the processing operation information on the relevant piece of meat (origin, customer, etc.) at all times. Internal staff and external institutions regularly conduct audits. Veterinarians and animal welfare officers commissioned by Alpenrind constantly control procedures, animals and products. The high standards are proven by a number of quality labels.
Securing company locations: investing in a new refrigerated warehouse
The company will make a considerable investment to secure its locations. Many millions of Euros have been invested in the expansion and modernization of locations, for instance, the construction of an ultramodern refrigerated warehouse with high-bay storage in Salzburg, which has been operational since May 2013.